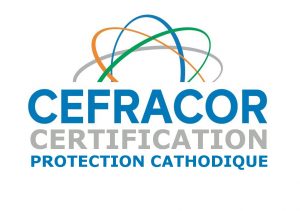 The « Comité Français de la Protection Cathodique » (CFPC) is a specialized branch of the Centre Français de l'Anticorrosion (CEFRACOR), in charge of the certification of personnel working in cathodic protection.
Contact : Phone 01 77 85 20 70 – E-mail cfpc@cefracor.org

N° 4-0558
on www.cofrac.fr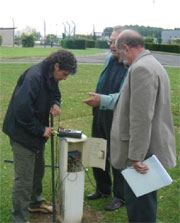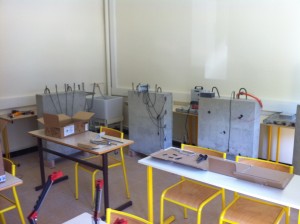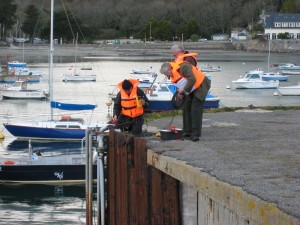 On July 1st 2011, the CEFRACOR became « Certification Body » applying standards NF IN ISO/CEI 17024 (Competence levels and Certification of cathodic protection personnel), under the trademark :
CEFRACOR CERTIFICATION – Protection cathodique
IMPORTANT :
Please note that, from January 1st 2018, the standard NF EN 15257: 2006 has been replaced by the standard EN ISO 15257: 2017 with an impact, in particular, on the number of skill levels. There will be, from now on, 5 skill levels instead of 3.
You will find on the page " Examination sessions and Training " a chart showing the correspondence between the former 3 levels and the 5 levels offered now. This chart with help you to choose the most suitable skill level during a registration process.

In order to improve and to promote the quality of our certification organization, CEFRACOR decided in 2013 to start an accreditation process by COFRAC. The initial accreditation of our organization has been granted by COFRAC since February 1st 2014 for the application sectors "Land" (for buried structures) and "Seawater" (for submerged structures). (N° 4-0558 on www.cofrac.fr).
CEFRACOR, as certification body, guarantees the total impartiality in all its activities of certification as indicated in the general rules of the trademark. You will find these rules in the section "Reference documentation" in the tab "Certification and training". It also handles the conflicts of interests management and guarantees the objectivity of its certification activities.
The possible operational combinations from 2018 according to the 3 levels and the 5 levels offered by standard EN ISO 15257 : 2017 are shown in the following chart.
| | | | | | |
| --- | --- | --- | --- | --- | --- |
| Application sectors | Level 1 | Level 2 | Level 3 | Level 4 | Level 5 |
| "Land" (buried structures) | Exam planned for the beginning of 2019 (*) | Exam in 2018 (*) | Exam in 2018 (*)  | Exam planned from 2019 (*) | Evaluation planned for the end of 2018 (**) |
| "Seawater" (submerged structures) | Exam in 2018 (**) | Exam in 2018 (**) | Exam in 2018 (**) | Exam planned from 2019 (**) | Evaluation planned for the end of 2018 (**) |
| "Reinforced concrete" (rebars) | Exam planned for the beginning of 2019 (*) | Exam in 2018 (*) | Exam planned at the end of 2018 (*) | Not planned so far | Evaluation planned for the end of 2018 (**) |
| Internal surfaces | Not planned so far | Not planned so far | Not planned so far | Not planned so far | Evaluation planned for the end of 2018 (**) |
 (*) Exam only in French
(**)Exam in French and in English